Welcome to the website of the North Belfast Ulster Political Research Group. We are currently updating our site and bringing up to date. Please take a few moments to browse our site and gain an understanding as to how the North Belfast Ulster Defence Association, with the support of the UPRG, are following a path of peaceful transition into the Ulster Defence Union.
Quis Separabit
This page has been visited
The North Belfast Ulster Political Research Group supports community groups, organisations and individuals committed to delivering peace building and community/economic development as an effective means of developing our communities. In doing so, we also promote and support partnerships with police and other agencies to deal with criminality, drug dealing and anti-social behaviour. It is not acceptable for loyalists to commit crimes against loyalist people or communities. Help us to help you! don't let gangsters destroy your community.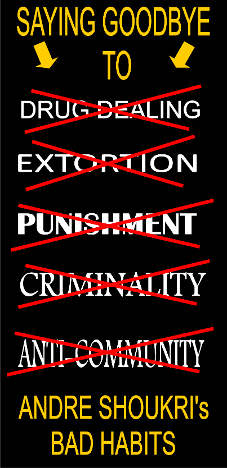 Sammy Duddy Conflict Transformation Centre

North Belfast UPRG support North Belfast Community Development and Transition Group as a community development, community safety, conflict transformation and community relations group. NBCD&TG are seeking to get to the forefront of promoting good relations at a number of interfaces across North Belfast. At these interfaces we have witnessed significant drops in sectarian related abuse and violence. Cross community partnership has made a strong noticeable difference for those living directly in the shadow of interface walls and barriers. Importantly residents at interfaces are now living a more peaceful existence without a millimeter of territory being given from either community.
For too long the loyalist communities of Westland, Glenbryn, Ballysillan, Shore Road, York Road, Tigers Bay and Mountcollyer suffered at the hands of Andre Shoukri, his henchmen and other so called loyalists. Making money, selling drugs to our men, women and children, beating innocent people, extorting local businesses and intimidating anyone who stood against this tyranny was seen as the norm in our communities. The UDA as an organisation rejected this behaviour and Shoukri and other leaders was replaced. To this end and under a new leadership the UDA changed direction and began a process of transition with the support of the UPRG to create safer stable loyalist communities minus the criminality introduced by Shoukri and his supporters.