North Belfast UPRG

SUPPORTS NORTH BELFAST
COMMUNITY DEVELOPMENT AND TRANSITION GROUP
North Belfast UPRG is proud to support North Belfast Community Development and Transition Group (NBCD&TG) as a bona fide community group established to deliver a range of community services across the North Belfast. NBCD&TG's geographical catchement area stretches from Glenbryn to Ballysillan, Westland to Shore Crescent and Shore Road/York Road including the Mountcollyer and Tigers Bay areas. NBCD&TG is managed by a management committee consisting of North Belfast residents, church ministers, police and others.
NBCD&TG operates under strict governance and procedural policies with funding being managed by a third party organisation. This ensures a thoroughly professional approach to its work and a level of accountability over and beyond what is expected.
North Belfast Community Development and Transition Group works across a broad spectrum of themes including community development, community safety, conflict transformation and community regeneration.
NBCDTG welcomes all genuine constituted community groups to get involved in its work.
The only groups not involved in our work are those who choose to exclude themselves.
To this end, there is a small number of individuals and groups opposed to work associated with Policing and community safety as well as peace building and reducing interface violence.
Despite this opposition, there is evidence to support significantly lower levels of criminality and drug dealing where policing and community safety partnerships are fully operational.
This also applies to interfaces, with a significant reduction in sectarian related behaviour again substantiated in statistical evidence.
Meeting the Needs of Ex Prisoners
Housing, Welfare Benefits and Disabilty Advice
Training, Employment and Educational Advice
Policing & Community Safety Partnerships
Duncairn Community Partnership
CitySide Shared Retail Park
Delaware Shared Housing Complex
Adams Street Shared Space Project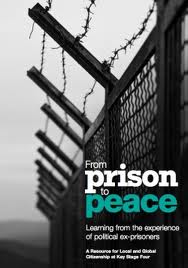 THE "FROM PRISON TO PEACE" PROJECT
Over the years various groupings of political ex-prisoners have come together within the IRA, UVF, UDA, INLA and the Official IRA constituencies. They have worked to help political ex-prisoners re-establish their lives and relationships within local communities and to highlight difficult issues faced by political ex-prisoners and their families. The Prison to Peace project involves the following groups;
Charter NI, Charter Regional, West Belfast Prisoners in Partnership, the Lisburn Prisoner's Support Project, the North Belfast Community Development and Transition Group, Belfast South Community Resources.

Representing former UDA prisoners

Coiste na n-Iarchimí

-

Representing former Provisional IRA prisoners

Ex-Prisoners Interpretive Centre North Ulster (EPIC) and The Hubb.

Representing former UVF prisoners

Teach na Failte

Representing former INLA/IRSP prisoners

An Eochair

-

Representing former Official IRA prisoners
The "From Prison to Peace" project has allowed all these groups to come together and build relationships between communities right across the province. From the Shankill to Strabane, ex prisoners and ex combatants have been engaging with one another to deliver reconciliation work in a totally open and transparent manner.