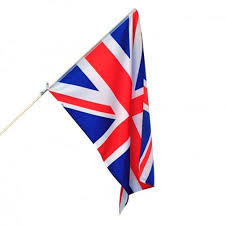 UPRG VIEWS - OPINIONS - POSITIONS
Opinion
please click on a link below
Position Papers please click on a link below
The NEW BEGINNINGS INITIATIVE
North Belfast UPRG support the NEW BEGINNINGS INITIATIVE as a community development, community safety, conflict transformation and community relations group. We are hoping to get back to the forefront of promoting good relations at a number of interfaces across North Belfast. At these interfaces we have witnessed significant drops in sectarian related abuse and violence. These projects have been successful thanks to a majority of residents from both communities.
SAMMY DUDDY - REMEMBERING OUR COLLEAGUE
Sammy Duddy, was a founding member in 1971 of the largest loyalist paramilitary group in Northern Ireland, the Ulster Defence Association (UDA). Latterly, he became one of those promoting peace between the Protestant and Catholic communities in the working-class areas of his native Belfast.
Sammy was a leading member of the UDA think tank, the Ulster Political Research Group.
Attacked several times, Sammy was forced to move out of his Rathcoole home with his wife, Roberta. He had become the UDA and UPRG spokesman in north Belfast in 2002 after the shooting of Adair associate Davy Mahood, and days later two shots were fired into his Carmeen Drive, Rathcoole, home missing him, but killing his pet dog, Bambi.
Sammy was involved in the negotiations that led to the 1998 Good Friday agreement, was in semi-retirement from active political life, but came back to prominence after Adair's expulsion. He had, however, never completely broken his links with the UDA. Frankie Gallagher, a former UPRG spokesman, said he believed the stress of violence had contributed to Sammy's death.
During decades of violence in Northern Ireland, the UDA was involved in often violent protest against British government attempts to create a power-sharing authority in the province. In those years, Sammy was also active in the development of the UDA's political strategy, working on successive proposals for Northern Ireland independence and a negotiated power-sharing deal between Protestants and Catholics. In the late 1970s, he helped draft a proposed bill of rights for Northern Ireland.
Born in the Old Lodge Road, Sammy was educated at a local secondary modern school. He was active predominantly in north and west Belfast, sensitive areas where small Catholic and Protestant communities abut each other. He first became involved in the late 1960s when concrete barricades were erected by residents to defend areas, as street fighting broke out in reaction to the civil rights reforms.
In the 1970s, Sammy worked in the organisation's headquarters, both as a press officer and editor of the organisation's newspaper. He and the then UDA commander, Andy Tyrie, did a jovial double-act for visiting journalists, but were both seriously committed to political development in their communities. Sammy helped formulate the policy when Tyrie was involved in the late 1970s in negotiations with Sinn Féin about independence for Northern Ireland.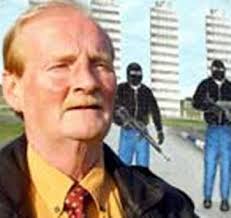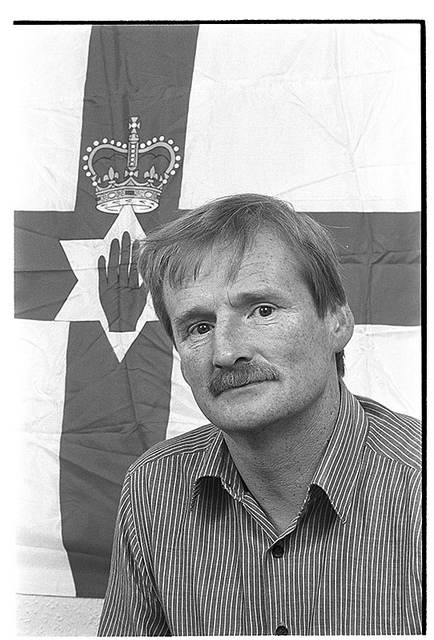 Sammy had another life as well - around the Belfast entertainment circuit, he performed as a drag artist in fishnet tights and heavy makeup, calling himself Samantha.
Sammy played a critical role along with John Bunting, in relation to ousting Andre Shoukri. He witnessed first hand how Shoukri criminalized the North Belfast UDA whilst also destroying many families in loyalist communities by way criminality and drug dealing.
Determined to influence positive change, Sammy was committed to supporting the peace process and turning the UDA away from criminality into supporting, educating and developing the loyalist communities of Tigers Bay, York Road/Shore Road, Upper Ardoyne, Ballysillan and Westland.
Conflict Transformation became a focus for Sammy but alas all the stress and pressures caught up with him and on the 17th October 2007 he died suddenly, whilst in the "office", and in the company of his long term friend and colleague, John Bunting.
Sammy is survived by his wife, three children and his stepchildren.
Samuel Andrew Duddy, activist, performer & poet
born August 25 1945: died October 17 2007

Scroll Down For Other News and Views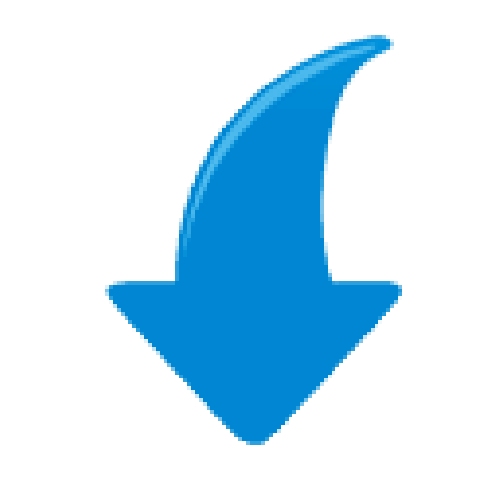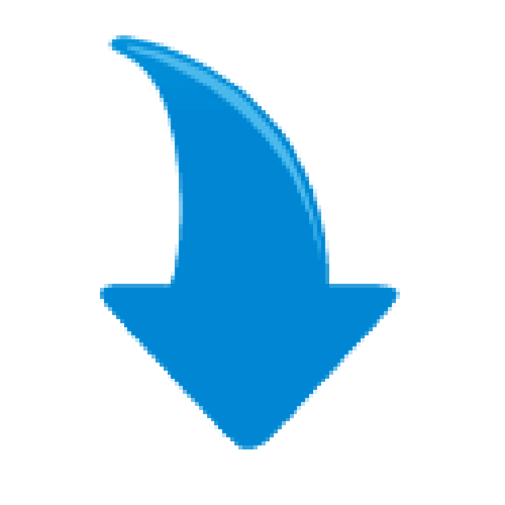 THE GROSS HYPOCRISY OF SINN FEIN
We acknowledge the severe reverberations that the OTR controversy has caused right across the entire political spectrum, and we share the widespread concern and revulsion felt across communities, particularly amongst the victims and survivors sector; where distress, uncertainty and anger are understandably palpable over this issue. We have long held concerns around there being a two-tiered justice system with the HET being seen as nothing more than a programme almost exclusively in place to pursue Loyalists. This has led loyalism to believe that Republicans are being dealt with through political means whilst a security methodology is applied to Loyalists. Without doubt recent revelations have strengthened that analysis and placed more weight on the need to rescind the HET process immediately.
The real distortion of Justice is in Republicans with the agreement of the British Government, constructing an invisible process where they attain a degree of 'immunity' for themselves, whilst blatantly expecting the pursuit of British Soldiers and Loyalists.
It is also ironic that Republicans in Sinn Fein espouse that there can be no hierarchy of victims in dealing with our awful past, yet they have went out of their way to ensure a hierarchy of combatant exists. Sinn Fein's GROSS hypocrisy is clear for everyone to see.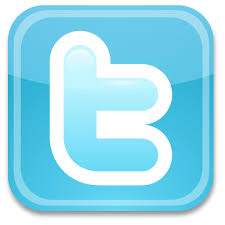 SOCIAL MEDIA - Facebook - Twitter
The Benefits & Pitfalls of Social Media?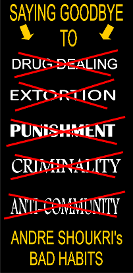 South Belfast UPRG Statement in Relation to Social Media
We appreciate the positive aspects of social media (Facebook and Twitter in particular) as it widens our support base and allows us to interact with people and showcase our policies and viewpoints. But there are negative sides to social media as well which we have witnessed recently.
We do not intend to get into a long drawn out debate surrounding perceived differences between areas. This is merely mischief making designed to create uncertainty. For too long some people outside of our national grouping have focused on personalities not policies. We do not 'do' personalities. What we do 'do' is hard work on behalf of constituents combined with an analysis that endeavors to fairly represent the views of the PUL community.
We deeply appreciate the support of colleagues from West, East and North Belfast as well as North Antrim/Londonderry, as they in turn appreciate our support. We believe that we are a strong family that embraces all challenges collectively and with deeply held convictions.
Any slight misunderstanding or wrong assumption can be magnified/amplified by a media yearning to create splits or provide titillation to those who seem to relish arguments and strife.
We reject all attempts to put obstacles in our way that could create an atmosphere of distrust or suspicion. A recently held meeting reinforced the need for clear level headed communication and an appreciation of the hard work that ALL colleagues do to contribute to our great family.
Our relationship with colleagues from all areas remains strong and positive. There are some incredibly difficult 'battles' ahead (Haass talks, support for PUL cultural rights, challenging the revisionist statements of Sinn Fein and assisting communities facing a long hard recession) and it is more important than ever that we face up to these issues united and strong. We are delighted to say that we are and always will be.
North Belfast UPRG footnote.
Unfortunately there remains a small number of anonymous twitters and facebookers who continue to use social media as a tool to intimidate, force their views on to others and promote hate crime / sectarianism within and between communities. There are many examples of loyalists slating loyalists, slating individuals, making false allegations and behaving in an obnoxious threatening manner in what can only be described as vain attempts to destabilise the current political issues and peace process. These individuals are nothing more than cowardly trash and anti-loyalist mouthpieces who have nothing to offer our community and who will almost certainly be exposed in the coming weeks and months ahead.
Quis Separabit
Scroll Down For Other News and Views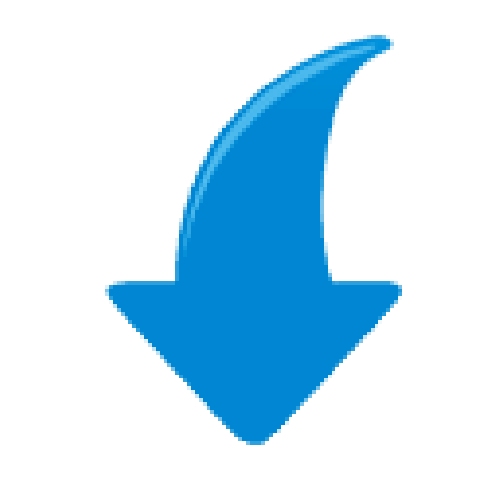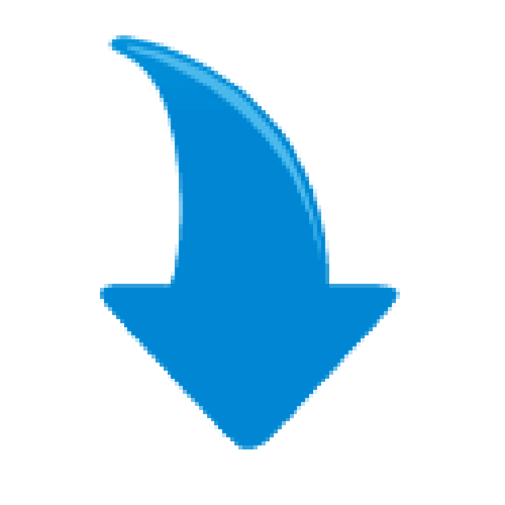 LOOKING BACK TO 2012. Tigers Bay Policing Partnership
Trying to STOP CRIMINALITY & DRUG DEALING
IN LOYALIST COMMUNITIES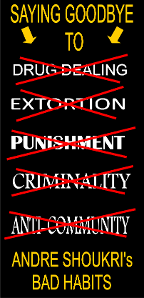 THE BACKS OF LOYALIST COMMUNITIES & RESIDENTS
SUPPORTING

COMMUNITIES TO GET RID OF DRUG DEALERS, THIEVES,